Traffic Calming Humps
Our range of removable or permanent traffic calming solutions features a round rubber hump designed for standard duty applications to slow down the speed of oncoming vehicle or forklift traffic. Our heavy duty model is designed for use by trucks and buses and covers a larger surface area.
Rubber Speed Cushions are made from recycled rubber. Rubber is lighter and easier to work with than...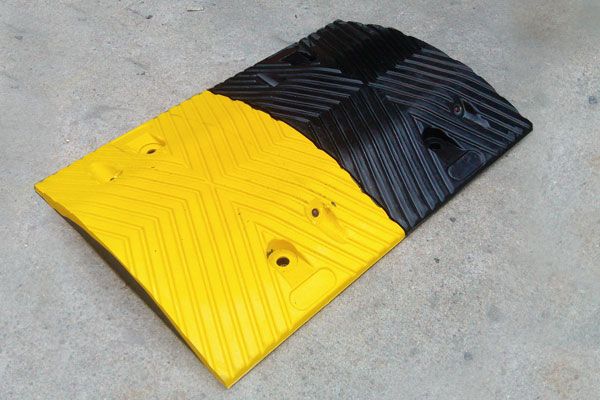 Traffic Calming rubber humps are designed for use when traffic speed control is necessary for pedestrian...
A durable and versatile low profile rubber rumble strip for use as a speed moderator or lane divider on...